Meet Joe & Serenity Carr
LEARN MORE ABOUT HOW THEY ARE CHANGING THE WORLD WITH THEIR UNIQUE NUTRIENT DENSE BABY FOOD COMPANY
Our Mission & Vision
We make children healthier by offering nutrient-dense foods that taste great to kids and are convenient for parents.

We envision a thriving planet where children are fed, raised, and educated to be healthy, happy, creative human beings.

Our Founders
Hi, I'm Serenity. 
My husband, Joe, and I started Serenity Kids for our baby Della. Like most kids, I was fed tons of sugar, grains, and dairy. I cried a ton from colic, was constantly sick, had trouble sleeping, and eventually developed severe digestive problems. These issues did not go away until adulthood when I cut out processed foods and sugar and started eating mostly quality meats, vegetables, and healthy fats. My struggles have made me passionate about changing the way families eat so they can live happier lives. Joe is autistic, and he wasn't diagnosed as a child. In addition to social and emotional difficulties, he suffered from constant stomach pain and was overweight. Changing his diet helped him transform his health and integrate his autism. Now, he's dedicated to changing the way we feed and treat children. When Joe and I started family planning, I searched high and low for nutrient-dense baby foods. All I found were sweet-tasting products containing sugary fruits that lacked the well-sourced meats, healthy fats and savory vegetables that babies need to thrive. So we set forth on a mission to create a different kind of baby food and transform the baby food industry. Our baby Della sleeps through the night, rarely cries, hardly ever gets sick, will eat anything, and has healthy consistent stools. We believe this is largely because of how we feed her. We want all babies to grow up happy, healthy and strong like Della.
Our Baby Food
When feeding your little one, we know that every bite counts. So we created delicious, pureed meals that pack in the most nutrition per bite. Our recipes mimic the macronutrients of breast milk, offering the right balance of fat, protein and carbohydrates for babies over six months old. We use grass fed and pasture raised meats from small American family farms, that never use antibiotics, hormones, or GMO feed. We blend in organic vegetables and healthy fats that taste great and leave baby nourished and satiated. Our meals are packaged in convenient, shelf-stable squeeze pouches and are minimally processed to preserve nutrition with no additives or preservatives. Our products never contain potentially harmful ingredients like artificial sweeteners, chemicals, sugar, or GMOs. We avoid low-nutrition fillers like grains, legumes, and corn as well as allergens like gluten, eggs, nuts, and dairy. Our ingredients are carefully sourced from farms that use regenerative agricultural techniques to improve soil microbial growth, reduce water runoff, and sequester carbon, which are all efforts to help reverse climate change. Our pouches are recyclable through Terracycle.
Our Expertise
Taylor Collins is the founder and CEO of EPIC Provisions,  which has dominated the natural foods industry and created categories for innovative snack foods. Taylor hails from Austin, TX and has an extensive back- ground in both the food industry and health care. As a new father, he's passionate about helping Serenity Kids make babies healthier.
Sarah Ballantyne, Ph.D. (The Paleo Mom), writes an award-winning blog, co-hosts a top-rated podcast, and is author of three New York Times bestsellers.
Robb Wolf is a founder of the Paleo movement with hundreds of thousands of followers via his top ranked iTunes podcast, book, and seminars. He is a former research biochemist, a New York Times bestselling author, and has two young children.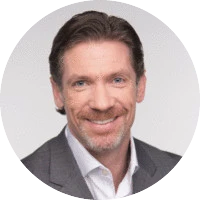 Chris Irwin is a former Navy SEAL and the past President of Kill Cliff clean recovery sports drink company. He's also a former CrossFit gym owner and father of three. He's passionate about starting people on the road to health and fitness at the earliest age possible.
Sam Elick is the founder of BrainJuice, the top selling supplement
at Whole Foods' flagship store.