Subscribe & Save 20%
Our Grass-Fed A2 Whole Milk Toddler Formula is nutrient-rich, easy to digest, and free from industrial seed oils, soy, corn/rice syrup, gluten, GMOs, grains, and synthetic folic acid. Created upon EU standards, it's one of the cleanest formulas on the market. Designed with sensitive tummies in mind, it contains prebiotics (HMOs, GOS, FOS), nutrient-rich fats, organic lactose, nucleotides, DHA & ARA (non-hexane extracted), organic grass-fed A2 whole milk from Alexandre Family Farm (the first American dairy farm to be certified regenerative by the Savory Institute), and high-quality, better vitamin sources. We're thrilled our Grass Fed A2 Whole Milk Formula is a Clean Label Project™ Purity Award winner, which means it's been third-party tested and deemed one of the best of the best! Clean Label Project™ rigorously tested our new Grass-Fed A2 Whole Milk Toddler Formulas for over 200 different contaminants (that have long-term potential to adversely affect health and well-being) including heavy metals, glyphosate, agrochemicals, plastics, and other toxins, and determined it meets their highest standard, thus, receiving the Clean Label Project™ Purity Award. Our Grass-Fed A2 Whole Toddler Milk Formula is made from high-quality ingredients you trust—for little ones you—love because #EverySipCounts.
We haven't found a flavor that we dislike! The variety packs are nice so we can try the different pouches without committing to an 8 pack of just one flavor.
Brianna B. verified customer
We absolutely love these. The ingredients are wholesome, nutrient dense, and provide variety you can't find in my grocery store . Mama is happy, but baby is happier, cause he's getting to devour all this food.
Melissa F. verified customer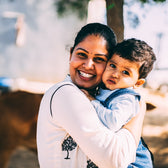 This food is simply amazing! My little guy is so picky and he has loved every single package! The ingredients are so pure, organic and simple!
Melissa N. verified customer