Subscribe & Save 20%
Welcome to Serenity Kids' Bestsellers Collection – your gateway to the finest in baby nutrition! Check out our top-tier selection, encompassing the convenience of baby food pouches, the delicious snack of baby puffs, and the vital nutrition of our toddler formula. Our assortment of organic baby food pouches introduces delectable flavors, packed with vibrant nutrients for your little one. From cozy bone broth purees to veggie-forward meat pouches, these handy baby food packs are a must-have for busy parents who don't want to skimp on nutrition. Grow your baby's palate with our captivating baby puffs, each bite crafted to aid development. With ingredients like veggies and bone broths, our baby puffs offer both taste and nutrition in an incredibly unique way. For the toddler phase, our specially formulated toddler formula provides essential nutrients that complement a balanced diet, ensuring optimal growth and development. Experience the epitome of quality, taste, and nourishment with Serenity Kids' Bestsellers. Elevate your parenting journey – where every baby puff, food pouch, and toddler formula contributes to a brighter, healthier future.
We haven't found a flavor that we dislike! The variety packs are nice so we can try the different pouches without committing to an 8 pack of just one flavor.
Brianna B. verified customer
We absolutely love these. The ingredients are wholesome, nutrient dense, and provide variety you can't find in my grocery store . Mama is happy, but baby is happier, cause he's getting to devour all this food.
Melissa F. verified customer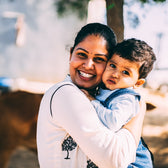 This food is simply amazing! My little guy is so picky and he has loved every single package! The ingredients are so pure, organic and simple!
Melissa N. verified customer