Subscribe & Save 20%
Best Selling Puffs
6 Items
Introduce a world of flavor and nutrition with our grain free baby puffs – the perfect snacking choice for your little one's journey of taste exploration. These carefully crafted organic baby puffs are not only delicious but also free from grains, rice, gluten, soy, corn, nuts, industrial seed oils, sweeteners, artificial preservatives, artificial colors, and artificial flavors. Each puff is a testament to our commitment to your baby's health and happiness. Bursting with essential ingredients, these melt-in-the-mouth snacks provide a delightful way for your baby to experience different textures and flavors. Crafted to suit delicate palates, these puffs encourage sensory development and fuss-free indulgence. Rest assured that our baby puffs snacks undergo stringent testing, ensuring only the best quality ingredients reach your baby's little hands. Elevate snack time to a nutritious adventure with our organic baby puffs, because we know Every Bite Counts®. Watch your baby thrive as they savor every grain free, parent-guilt-free puff. Nourish their growth, make their taste buds happy, and prioritize their well-being – one puff at a time. Choose the best for your baby with Serenity Kid's Grain Free baby puffs today.
We haven't found a flavor that we dislike! The variety packs are nice so we can try the different pouches without committing to an 8 pack of just one flavor.
Brianna B. verified customer
We absolutely love these. The ingredients are wholesome, nutrient dense, and provide variety you can't find in my grocery store . Mama is happy, but baby is happier, cause he's getting to devour all this food.
Melissa F. verified customer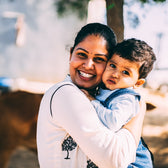 This food is simply amazing! My little guy is so picky and he has loved every single package! The ingredients are so pure, organic and simple!
Melissa N. verified customer