Grab some nutrient-dense convenience with our baby food packs - a thoughtfully curated variety of baby pouches designed to meet your little one's taste and nutritional requirements. These collections showcase our top-quality organic baby food pouches, a true reflection of our commitment to your child's well-being. They are full of some tried and true faves that are our Serenity Kid go-to's! Experience the perfect blend of flavors and nourishment with our organic baby food pouches variety packs. Each pouch offers a balanced and convenient mealtime solution, ensuring both ease for parents and delightful bites for babies. Our Baby Food Packs cater to every little palate, guiding your baby through the exciting journey of transitioning to solid foods with purees that mimic the nutrients of breastmilk. Our assortment of baby pouches embodies our dedication to providing the best for your child. Elevate mealtime into a bonding experience with our Baby Food Packs - a harmonious fusion of love and care in each organic baby food pouch. Opt for excellence and nourishment - choose our Baby Food Packs today!
We haven't found a flavor that we dislike! The variety packs are nice so we can try the different pouches without committing to an 8 pack of just one flavor.
Brianna B. verified customer
We absolutely love these. The ingredients are wholesome, nutrient dense, and provide variety you can't find in my grocery store . Mama is happy, but baby is happier, cause he's getting to devour all this food.
Melissa F. verified customer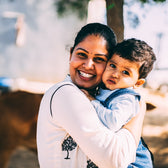 This food is simply amazing! My little guy is so picky and he has loved every single package! The ingredients are so pure, organic and simple!
Melissa N. verified customer