Subscribe & Save 20%
Welcome to our assortment of Baby Food Pouches, designed to introduce your baby to a world of diverse flavors and vital nutrients. These collections feature an array of meat baby food blended with differing herbs, each created to strike the perfect balance between flavor and nutrition. Discover the benefits of our premium baby food meat purees, expertly combined with an array of herbs to create a symphony of flavors that will have your baby eagerly asking for more. Our baby food pouches with meat are a testament to our dedication to offering high-quality nourishment for your little one's growth. Mealtimes become a delightful bonding experience as your baby explores a variety of textures and flavors through our meat baby food options. From tender turkey paired with rosemary to succulent beef infused with ginger, our baby food meat purees offer an exciting culinary journey for your growing foodies. We prioritize your baby's health and happiness. Made with care, our baby food pouches with meat use only the finest ingredients, providing a wholesome experience. With every spoonful of our baby food meat puree, you're nurturing your baby's taste buds and instilling a lifelong appreciation for nutritious food. Explore our Baby Food Pouches collection today and start a savory adventure for your kiddo with our unique meat and herb blends! Elevate your baby's mealtime with our carefully curated baby food pouches, where Every Bite Counts®!
We haven't found a flavor that we dislike! The variety packs are nice so we can try the different pouches without committing to an 8 pack of just one flavor.
Brianna B. verified customer
We absolutely love these. The ingredients are wholesome, nutrient dense, and provide variety you can't find in my grocery store . Mama is happy, but baby is happier, cause he's getting to devour all this food.
Melissa F. verified customer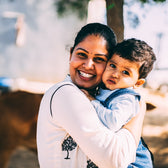 This food is simply amazing! My little guy is so picky and he has loved every single package! The ingredients are so pure, organic and simple!
Melissa N. verified customer