Because Every
Bite Counts. Nutrient-dense, low sugar baby food
made from ethically sourced meats
& healthy fats
Shop Now
Serenity Kids - Baby Food That Meets Your High Standards
If for any reason you or your baby aren't 100% satisfied with our foods
you can return them for a full refund up to 100 days after your order.
Convenience Without Compromise
Why Serenity Kids
Real Ingredients
Packed with the good stuff, our products are made with organic veggies, grass-fed meats, average 5g of protein & contain no added sugar.
Sourcing You Can Trust
Family farms matter to us, and so does the farming industry. We believe regenerative agriculture is the gold standard.
Made With Healthy Fats
Fat fuels brain development and growth; our products are made with healthy fats from sources like olive oil & avocado oil.
Learn more
When it comes to baby food pouches I've always been skeptical because of hidden ingredients. I love that these pouches are made with real organic food and healthy fats.
Halley, Dietician & Mom
My baby loves this brand. I am so happy to find such a real natural food when I am unable to make it myself.
Kristin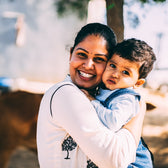 I love this company. I love the products and even more so love the ingredients.
Rebekah
Every Bite Counts
We started Serenity Kids because we wanted the best for our baby, Della, and we didn't like what we found on the market. Babies need protein and healthy fats to grow their brains and bodies, and no current baby food included these essential macronutrients. So we created our own to mimic the nutrients of breast milk. Made from pasture raised meats + high-quality organic vegetables, our purees are balanced blended savory meals that contain the most nutrition per bite for our little one, and yours.
Learn More